The new Nightingale hospital, opened in Harrogate, used the G210, supplied by Bedfont, to validate the piped gas needed for its additional 500 beds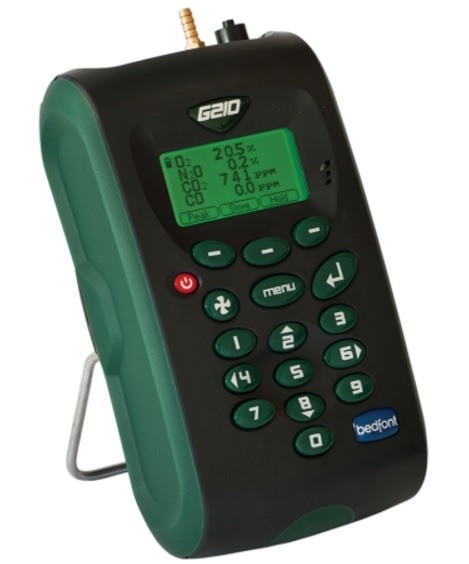 The NHS Nightingale Hospital in Harrogate, which officially opened on Tuesday 21st April, was built into the Harrogate Convention Centre as part of the COVID-19 response. The temporary hospital for Coronavirus patients provides an extra 500 beds, which were set up with the help of the G210.
Part of Bedfont's Medi-gas Check range, the G210 is a portable and user-friendly monitor for the quick and safe verification of piped gas quality and quantity.
We've had to respond quickly to the situation at hand but the safe and proper establishment of these temporary hospitals is of our utmost concern. We used the G210 to test medical air and oxygen on the 500 additional ICU beds at the NHS Nightingale Hospital Yorkshire and the Humber in Harrogate, which has been built to support NHS hospitals in the region to care for patients with COVID-19. Having the correct quality and quantity of piped medical gas is a matter for safety for both patients and healthcare providers and the G210 provided us with an easy and precise method to verify the quality of these gases efficiently."

Charlotte Cleveland, Pharmacy QC Team Manager.