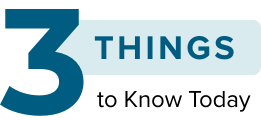 COVID-19 Raises Dementia Risk
Older people who get COVID-19 are at higher risk of developing or worsening dementia, new research suggests. Those who live through COVID-19 have a higher risk for early- or late-onset dementia or a progressive decline in thinking skills compared with uninfected people, according to a study published in JAMA Neurology.
In general, COVID-19 survivors have a higher risk for problems with their thinking and dementia even after 2 years, according to a British study of medical records from around the world in The Lancet Psychiatry.
Alzheimer's diagnoses: People who got COVID-19 were twice as likely to receive an Alzheimer's disease diagnosis in the year after infection compared with those who didn't get COVID-19, according to a study in Nature that analyzed healthcare data of the US Department of Veterans Affairs.
Brain fog: Between 22% and 32% of people who recover from COVID-19 get brain fog, a nonscientific term used to describe slow or sluggish thinking.

Lithium Reduces Bipolar Mortality
Mood stabilizers, particularly lithium, protect against suicide and other types of death among patients with bipolar disorder, new research shows. Patients with bipolar disorder had a significantly lower 5-year risk for death from any cause, including suicide and natural causes, after taking lithium or other mood stabilizers, according to the study published in Acta Psychiatrica Scandinavica. The study evaluated the links between mood stabilizer use and the risks for death in more than 25,000 patients with bipolar disorder.
Higher risk for death: The mortality rate due to suicide and natural causes is at least twice as high among patients with bipolar disorder as it is among the general population, previous research suggests.
Common comorbidities: Patients with bipolar disorder have a higher risk for multiple comorbidities in addition to mood symptoms and neurocognitive dysfunction.

Early Eating, Fasting Leads to Weight Loss
Intermittent fasting and eating early in the day may lead to weight loss, according to a review of recent research. The findings were the subject of a talk by Idoia Labayen, professor of physiology at the Public University of Navarra, at the 63rd Congress of the Spanish Society of Endocrinology. Labayen analyzed studies of time-restricted eating on obesity.
Data from animal and observational studies confirm that the timing of eating affects energy use, calories consumed in the morning are used less efficiently, and the thermogenic effect of food is less in the afternoon or evening than in the morning. Data are less consistent in human studies.
Consistency works: The data suggest that maintaining consistent feeding and fasting rhythms or periods leads to a reduction in body weight and improves metabolic efficiency, sleep duration and quality, as well as cardiovascular health.
Early vs late eating: The feeling of hunger is twice as high among those who eat later in the day than it is in people who eat early, Labayen noted.
For more news, follow Medscape on Facebook, Twitter, Instagram, and YouTube